admin, Saturday 20 September 2014 - 21:11:00
Our ready to eat products are great for those small family get togethers. Simply fill your crockpot with some of our pulled pork or shredded beef and your guests will soon be coming back for seconds.
Have a larger party or get together? We can prepare foods for your event that you can pick up hot and ready to serve!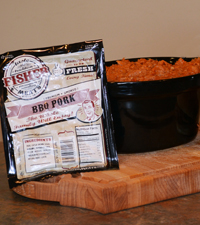 Salads & Sides
Chicken Salad

Baked Beans

Ham Salad

Broccoli Salad

Cheesy Potatoes
Other
Coney Sauce

Sloppy Joes

Taco Meat

Sausage Gravy

Old Fashion Grits

Ham & Beans
Trying to get the kids out the door for practice, but short on time?
Just fill a sauce pan with some of our sloppy joes and you'll be out the door in no time!! 
{PLUGIN=content/Nutritional_Info_menu}
---
this content item is from Fisher Meats
( https://fishermeats.com/plugins/content/content.php?content.28 )